Original Oil
& Pastel Paintings
---

---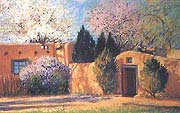 Limited Edition Artist Enhanced Prints


Taos Pueblo Night Scenes
---
NEW!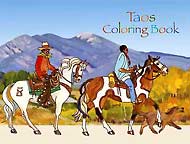 Coloring Books by Valerie Graves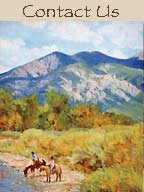 Contact Us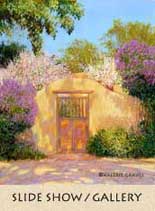 Click to see Slide show of 38 Paintings
by Valerie Graves
(appears in separate window)

---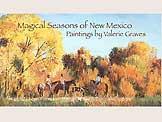 Book
Magical Seasons of New Mexico, Paintings by Valerie Graves

Limited Edition Etchings
---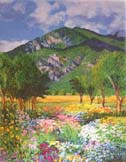 Posters
---
Limited Edition Lithographs
---
Current Shipping Rates
Our apologies, but we do not ship outside the USA
---


Trail of Painted Ponies
Valerie Graves
---
Valerie Graves Art
P.O. Box 433
Ranchos de Taos
New Mexico, 87557 USA
www.taosartist.com
www.ValerieGraves.com
e-mail us
---
Original Paintings
Available at:
Wilder Nightingale Fine Art
119 Kit Carson Road
Taos, NM 87571
(575) 758-3255



Birds&Wildlife Paintings

BirdSongGallery.com

Valerie Graves Coloring Books, Notecards & Bird & Wildlife Original Art, Photographs, Notecards & Limited Edition Prints



---
All photos and graphics are under copyright by the artist. All Rights Reserved.
©Valerie Graves 1995-2015
www.taosartist.com

Paintings Of The Southwest
Pastels, Oils, Etchings, Prints, Posters...& More!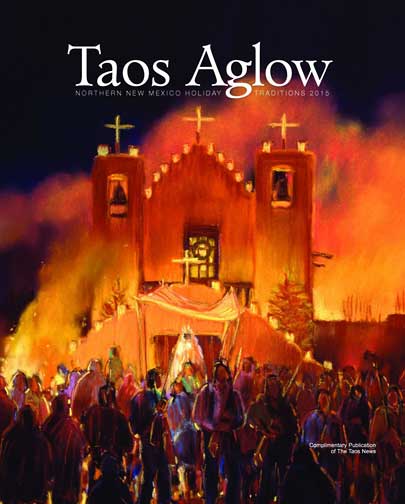 "Taos Pueblo Christmas Eve " oil ©2015 by Valerie Graves
Taos Aglow, Northern New Mexico Holiday Traditions ©Taos News Special Insert
Valerie Graves is represented in Taos by Wilder Nightingale Fine Art, (575) 758-3255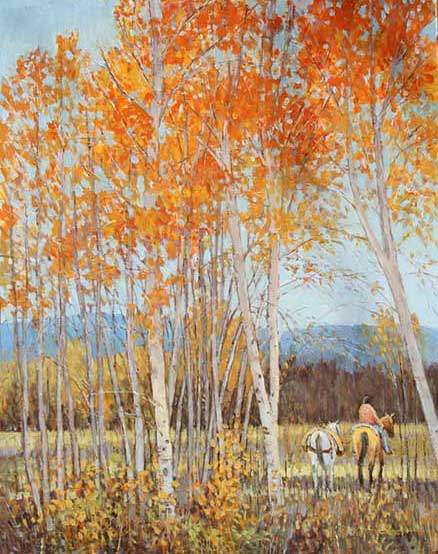 "Aspens and Indian " oil ©2015 by Valerie Graves
Original Paintings are available for purchase at Wilder Nightingale Fine Art, (575) 758-3255
Please see our page Original paintings for other fine works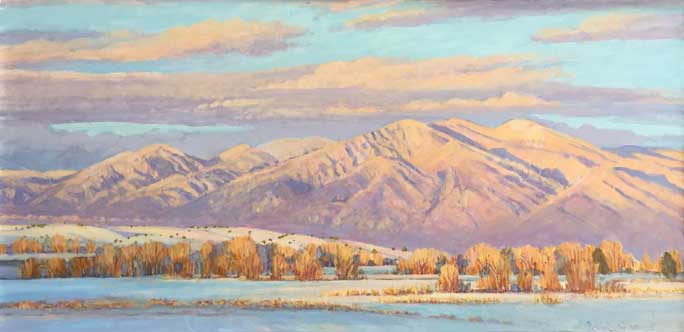 "Sangre de Cristo Winter " oil 12" x 24" ©2015 by Valerie Graves
Original Paintings are available for purchase at Wilder Nightingale Fine Art, (575) 758-3255

Valerie Graves was awarded the Lifetime Achievement Award for Fine Art at the prestigious Taos Invites Taos Show at the Taos Fall Arts Festival by the Taos Medical Services Foundation who sponsored the highly acclaimed show. She joins R.C. Gorman and Agnes Martin in receiving that special honor. She has won the Best Traditional Painting Award in the Taos Fall Arts Festival for seven years now - along with a number of Best In Show Awards and the Judges' Award in one year in addition to numerous awards in other shows nationwide. She is included in many private and museum collections throughout the country.



News- The Board of Trustees of the Millicent Rogers Museum selected Valerie Graves painting as winner of Best In Show for their Millicent Rogers Museum 13th annual Miniatures Show and Sale 2015!
There were over an astounding 226 artists are participating.

Graves is showing in the The 6th Annual Taos Historic Museums Fandango Charity Gala at the Hacienda de los Martinez in Taos July 10, 2015. She is also participating in the upcoming Turquiose Gala August 1, 2015 at the Millicent Roger Museum, joining a small, select group of artists. She has been featured at the Gala for many consecutive years. Graves has been selected for the Eleventh Annual Taos Art Museum at the Fechin House, A Russian Night In Taos Benefit and Show on August 28, 2015. She is a participating Master in the acclaimed Taos Fall Arts Festival where she has won numerous Best In Shows and Best Traditional Painting Awards. She enjoys the popular Taos Center for the Arts, TAC, Artist Quick Draw Benefit each year where artists paint live on site. Valerie Graves was highlighted in a 3 person show at the Wilder Nightingale Fine Art Gallery in 2014.

Valerie Graves is a Master Painter of landscapes, capturing the special light and essence of the mountains, sagebrush mesas and valleys of the Southwest.
Many have said that her remarkably sensitive and beautiful work is extremely reminiscent of the very best of the early Taos Founder paintings. Few artists have earned that praise.

Valerie loves New Mexico, the land and light and culture, and she loves animals, birds and wildlife.
She donates a good deal of her time and artistic efforts to help animals including Equine Spirit Sanctuary in Taos, the Donkey Sanctuary of Canada and others. She is a member of the Friends of the Bosque del Apache National Wildlife Refuge, National Audubon Society, and numerous helpful bird-oriented organizations, and is an amateur birdwatcher. Her art collectors primarily purchase purchase her wonderful landscapes, but she loves painting birds and wildlife and will often donate those paintings (and others) to help worthy organizations.




Taos, New Mexico artist, Valerie Graves has a wonderful selection of original paintings available at Wilder Nightingale Fine Art in Taos. She invites you to visit the highly acclaimed gallery which has been chosen "Best of Taos" for a number of years,

We have signed prints for sale here, too. Please click to see what is available (updated April, 2015) We offer secure payment through PayPal where you can use your own credit card or PayPal account for purchases)


"Sunset Sonata " ©by Valerie Graves available as a signed print approx 13x15 matted... $30
Original Paintings (this one is sold) are available for purchase at Wilder Nightingale Fine Art, (575) 758-3255
Please see our page Original paintings for other fine works


©Valerie Graves Original Oil by Valerie Graves, (sold)





The image and power of Taos Mountain and the Taos Valley play a central role in Valerie Graves work, and are portrayed in their many moods and in various seasons. The rich golden light of sunset which highlights the Sangre de Cristos and casts lush, deep purple shadows is vividly captured in her glowing pastels and oils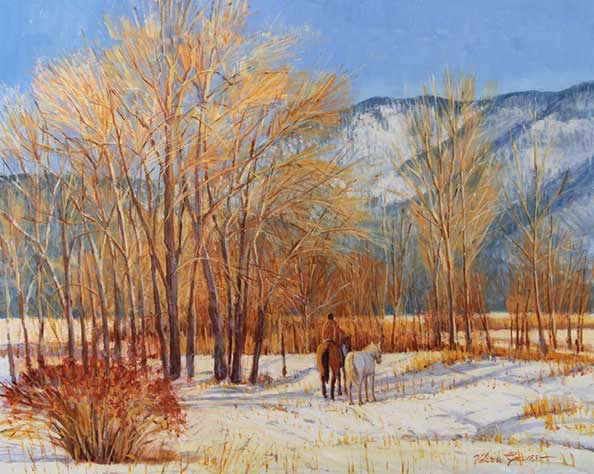 "Arroyo Seco " oil ©2015 by Valerie Graves SOLD
Original Paintings are available for purchase at Wilder Nightingale Fine Art, (575) 758-3255

The quiet softness of The First Light, the delicate infusion of sunlight just before the sun rises, is both a feeling and a realness which Valerie Graves captures in her Early Morning series.

In her Moonlight, Firelight and Nightime series, she successfully and gently paints elusive, almost mystical scenes which are made up of many subtle colors and shadows. She conveys the powerful but quiet interplay of light and shadow, firelight and darkness with her usual, astounding ability.

The remarkable quality and effectiveness of her work lies in the fact that she recreates both the feeling of the place she is painting and the reality of the place she is painting. Critics use the word sensitivity over and over in respect to her work, sensitivity without cliche, without garishness, without dishonesty. The beauty she chooses as subject matter is always conveyed from her heart, spontaneously. Perhaps that is why she can capture what is elusive for almost everyone else.


The remarkable painting, Taos Pueblo Christmas Eve,
depicts the bonfire lit night with astounding emotion and strength!


In addition to landscapes, Valerie Graves also paints some elements of Taos Pueblo and other Indian Ceremonials. She respectfully paints only those permitted aspects of important Native American dances or processions because much of what occurs is sacred. These works are beyond description and beyond praise largely because this is as important to her as the pure and overwhelming beauty which surrounds her.

Taos Mountain, sacred to the Taos Pueblo people and part of the Sangre de Cristo Mountain Range (meaning Blood of Christ in Spanish, so named for the sunset colors which wash across the entire length of mountains) is a central part of her everyday life.


Taos Pueblo Winter Stillness © Valerie Graves
Graves is represented by galleries across the country with original paintings available in Taos at Wilder Nightingale Fine Art (575) 758-3255 and prints, cards, posters and more available here. She is the main artist at the online gallery - BirdSongGallery.com which was especially designed to feature her Bird and Wildlife work.
She has been an invited and juried exhibitor in many prestigious shows nationwide; has received numerous awards and grants including multiple Best In Show Awards; is included in many museum and private collections; has illustrated a popular book on adobe architecture; and has been a featured artist in a number of Fine Art Magazines.






"Blossoms & Shadows" © by Valerie Graves
Available as a Poster






"Summer Pastures In Taos Before A Rainstorm " © by Valerie Graves
Available as a Artist Enhanced Print




Valerie Graves is currently included in the attractive and informative book, "Landscapes of New Mexico," published by Fresco Fine Art Publications. New Mexico's top landscape painters are showcased in the book. Contact Valerie Graves Art at e-mail us to find out how to order an artist signed copy of the book.



Special! New soft-cover, full-color book, "Magical Seasons of New Mexico, Paintings by Valerie Graves." (at left) "This is a wonderful book for anyone who loves New Mexico in all of her magnificent seasons, and for anyone who admires Valerie Graves and her exceptional ability to capture the light and color of our beautiful state."
Please click here for further information on this book.



New Mexico Rainstorm © 2008 Valerie Graves
Graves was featured in the nationwide traveling Exhibition, the Horse In Fine Art by the American Academy of Equine Art. The Exhibition was held at the Wildlife Experience in Parker, Colorado.
Her painting, pictured at right and titled "New Mexico Rainstorm", was sold at the exhibition, and is available as a limited edition print. There are thirty-five painters and twenty-one sculptors whose work was included in the exhibition, The Horse in Fine Art, and, according to the catalog, "they are the most renowned and talented artists working in this genre today." They have represented the horse in diverse surroundings and activities such as racing, fox hunting, show jumping and polo. Exhibition Co-Curators:Xochitl S. Barnes, AAEA Director of Exhibitions, David J. Wagner, Ph.D., Curator/Tour Director, David J. Wagner, L.L.C.
Something Just FOR FUN! Valerie Graves has created two charming coloring books! The Taos Coloring Book is full of great drawings of Taos scenes, places, animals and birds, and The Kit Carson County Carousel Coloring Book is filled with an array of animals and horses from the National Historic Landmark Carousel. Please click for more information and to see some of the inside pages

Valerie Graves won the JUDGES' CHOICE AWARD
at the Fall Arts Festival, Taos Select Show with the painting depicted below of Taos Mountain.